NSW BEUL Underground Shotfirer
NSW BEUL UNDERGROUND SHOTFIRER
Underground Shotfirers manage all aspects of the explosives loading, tie-up and firing of blasts in underground mining and underground tunnelling and construction operations. Shotfiring is a statutory position and shotfirers are generally appointed and written into the mine record.
RIIBLA202F – Support Underground Shotfirer Operations
RIIBLA205E – Store, Handle and Transport Explosives
RIIBLA303E – Conduct Underground Development Shotfiring Operations
RIIBLA304E – Conduct Underground Production Shotfiring Operations
RIIBLA305E – Conduct Secondary Blasting
RIIBLA401E – Manage Blasting Operations (underground)
This course provides skills and knowledge required to conduct Underground Shotfiring operations in the Mining, Drill and Civil Infrastructure sector.
The course is designed for those:
Working in operation roles underground and tunnelling
Persons wishing to hold a statutory position.
Successful trainees will receive a Statement of Attainment that will support a NSW BEUL Underground Shotfirers license application.
To obtain a Statement of Attainment, trainees must successfully complete all three components in this course:
Theory
Operational Engagement & Experience evidence submission
Onsite Practical assessment adjudicate by our BMI Trainers
Total 243 hours (nominal)
Delivery Methods for Theory Component:
Classroom – total 7 days held over 2 training sessions.

Initial Underground training session 4 days 
Underground Manage Blasting Operations Unit 3 days 
– Private Group
– Public Program [Refer to Training Schedule for course dates
Reference material will be provided with your course.
Notes About Certificate of Completion:
For candidates not able to complete practical assessment, a Certificate of Completion for the theory units can be issued on request.
A Certificate of Completion is not a recognised qualification and will not support an application for a Shotfirers licence.
The Certificate can be upgraded to a Statement of Attainment on completion of the required practical experience and assessments if completing course within 2 years.
Upgrading a Certificate to a Statement may incur additional costs.
Entry Requirements:
18 years of age
Dangerous Goods Security Card. Security Clearance or similar
– TAS Trainees to provide WST Letter of Approval
Basic understanding of mining operations
Have a basic understanding of explosives products and applications such as obtained through a site induction
Be able to speak, read and understand English Language
Have an understanding of basic mathematics, candidates need familiarity with basic area and volume
Calculations, basic geometry, calculations with percentages and simple transposition of equations
Basic Computer literacy.
Equipment Requirements:
Computer or iPad with a camera.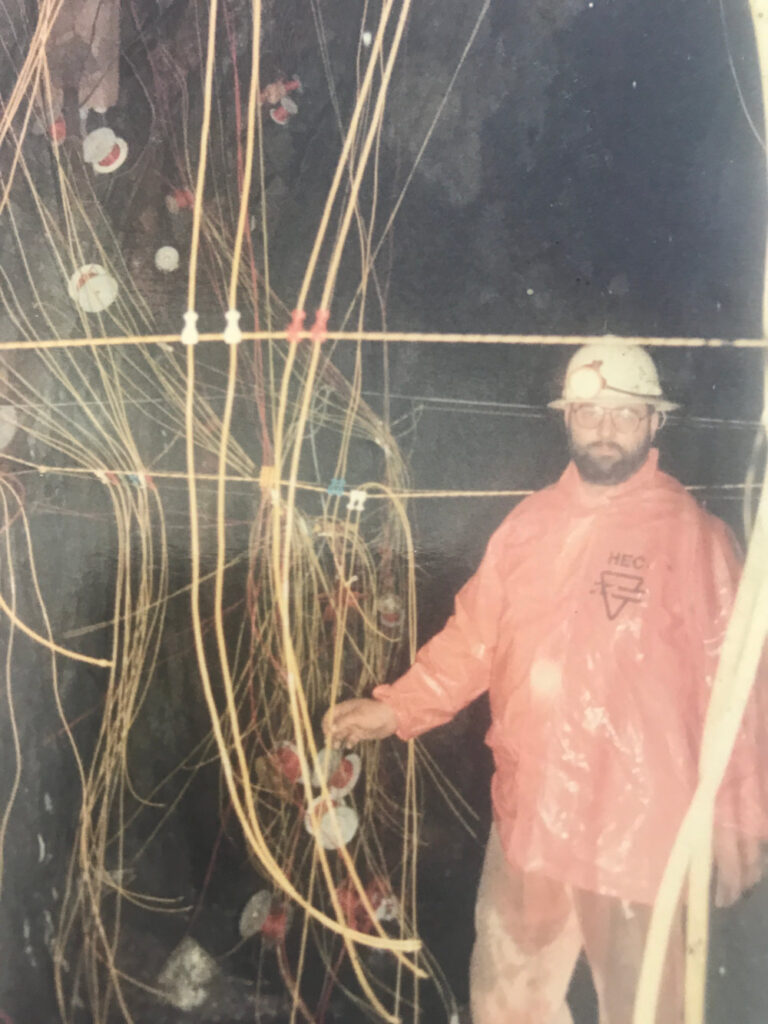 | Course | Online | Classroom |
| --- | --- | --- |
| | | |
| Underground Shotfirer Classroom 401 | | |
| Underground Shotfirer - Refresher | | |